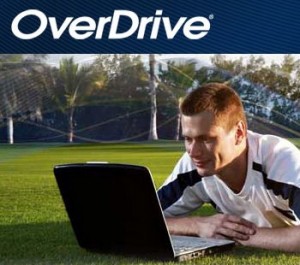 Digital publishing presents a huge challenge for public libraries. OverDrive is a service that proposes to address that need by offering a catalog of eBooks and audiobooks that libraries can offer online for checkout.
I heard about it from a few friends that work at a local library currently offering OverDrive books. According to my friends, it's far from an ideal solution; one of the more onerous limitations is that eBooks can only be checked out a certain number of times before the license expires.
However, even knowing that the licensing terms were pretty heinous, I still wanted to give the system a test run. I've spent a lot of money on audiobooks this year, so it's in my interest to find a cheap or free way to legitimately listen to more audiobooks.
In retrospect, I wish I'd just spent the money. I'll never get back the intensely frustrating hours of my life I spent just trying to download one audiobook from the service.
I've included a blow-by-blow of my whole tortuous experience after the break. Incoming rant alert!